Italy coach Antonio Conte believes that his ideas are being much better implemented now that he can work with the players on a...
Roma are reportedly interested in the loan signing of Arsenal full-back Mathieu Debuchy. The fast approaching January transfer window presents a valuable chance...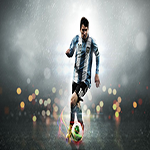 Hertha Berlin have completed the signing of 19-year-old forward Sinan Kurt on a three-and-a-half-year deal from FC Bayern München. "He is...
August 6, 20162:31AM EDT SAN JOSE, Calif....
April 23, 20178:21PM EDTCARSON, Calif — The Seattle Sounders have been waiting for Clint Dempsey, Nicolás Lodeiro, and Jordan Morris to all...
May 16, 20161:25 AM EDT ...
Photo credit: AFP Bayern Munich took a step towards winning the treble as Thomas Mueller netted twice in Tuesday's 2-0 semi-final...